CAPS Lothian Voices project are starting to plan for this year's People's Conference! The theme this year is 'The Price of Recovery'. We will be looking at what is important for people's recovery. And we'll also look at how accessible these things are for people. We will be thinking of how the cost of living has affected people and their mental health. We'll look at how this links with services available and their cost.
Our steering group is looking for new members! If you are interested in joining us to help plan our People's Conference or you would like to know more about getting involved with Lothian Voices get in touch with Ele at ele@capsadvocacy.org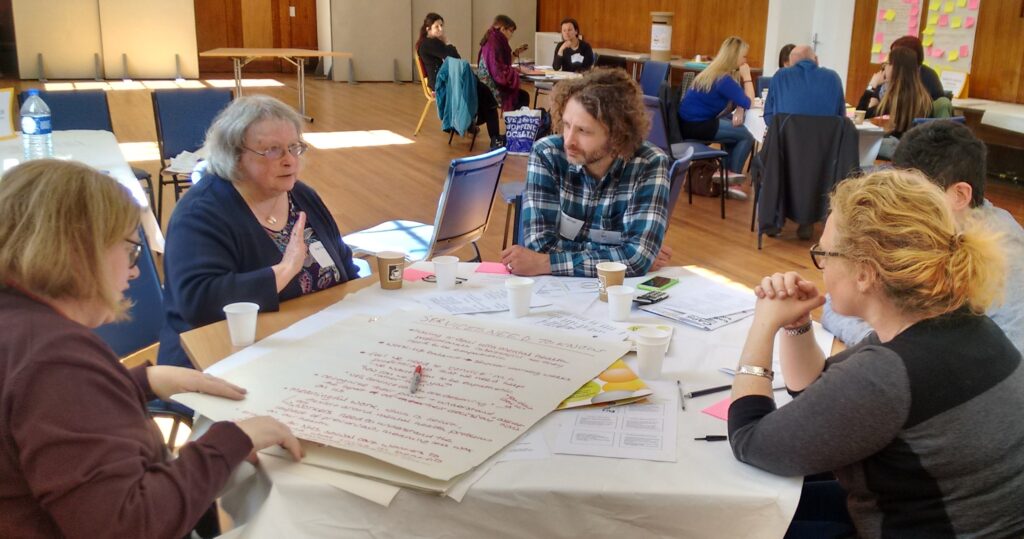 What is the People's Conference?
The People's Conference is an event organised by and for people with lived experience of mental health issues.
The 2021 conference was all about meaningful involvement; what it means and how it should be done. The conference discussed the meaningful involvement of people with lived experience of mental health issues. It looked at how decisions are made, services are designed and delivered. The groups on the day brought lots of points on what the difference between 'involvement' and 'meaningful involvement' meant to them.
People said that being seen as a whole person, a distinct identity within any shared space, and finding ways to incorporate this as a collective, was important to them. Having joint clear intentions is also vital for meaningful involvement. People told us that they often feel as though, even if they are listened to, it is without intent. Goals should be agreed and shared at the start of any process. You can find out more about people's views in the full People's Conference report.
CAPS' Lothian Voices project plan and deliver each conference. Lothian Voices is a collective advocacy project. It brings together people with experiences of mental health issues from across Lothian. The group ensures that decision makers hear their views on mental health services. Find out more about Lothian Voices and previous conferences.
Contact Ele on ele@capsadvocacy.org to get involved.