CAPS' volunteers bring about change by using their knowledge and valuable lived experience of mental health issues. They participate in collective advocacy projects and get involved in a range of activities such as facilitating groups or evaluating CAPS' work. Here you can read the stories of two of our volunteers, Gills and Hannah.
Gills' Volunteering Story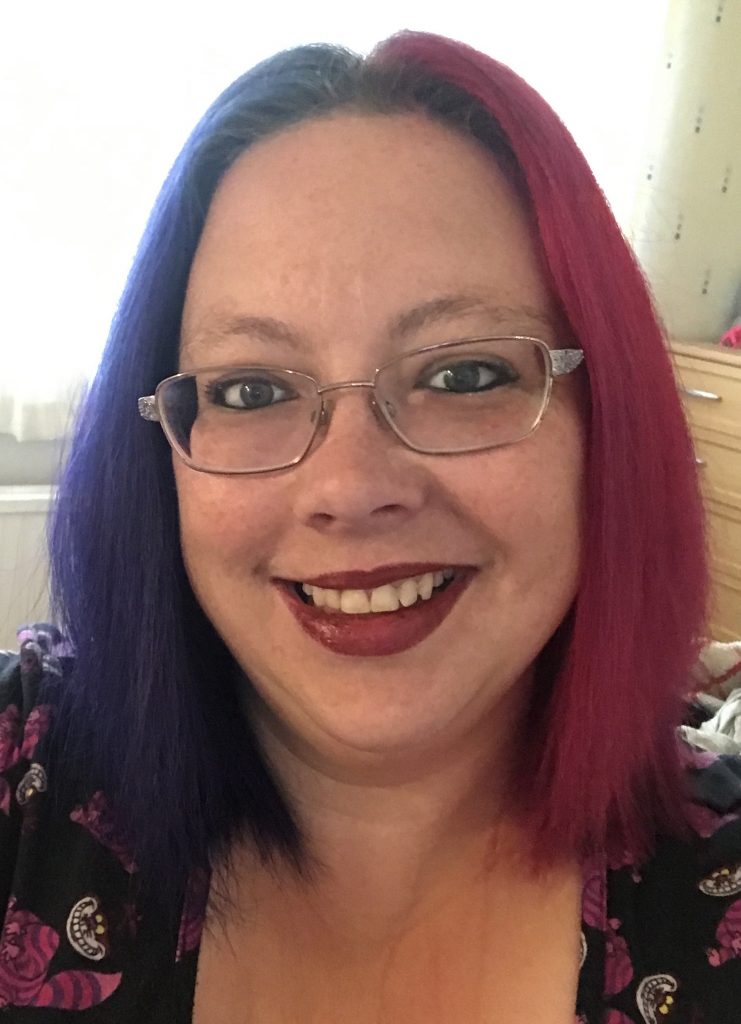 In 2014 I had to give up my dream job. I worked as an advisory teacher for children with additional support needs and my career was everything I had ever dreamed of. But the stress of teaching and a triple whammy of psychiatric disorders, namely bipolar disorder, binge eating disorder and pre-menstrual dysphoric disorder meant I eventually had to retire on medical grounds.
I cannot begin to explain the devastation I felt.
Everything I had worked for had been for naught and I had nothing to contribute to society. And I couldn't bear to part with the teaching resources I had built up.
Time passed and a project CAPS facilitated, 'Seen But Not Heard' came to my attention. A collective advocacy eating disorder project, they had just received a grant to produce a resource pack to go out to GP practices. Suddenly I felt the fire in my belly. Finding NHS treatment of binge eating disorder to be pitiful I wanted to ensure it was represented on the project and awareness of it was raised.
At the initial meeting we shared what we felt we could of our eating disorder stories and brainstormed what we wanted the resource pack to look like. Here I could use my experiences to benefit others. The finished resource pack went beyond our expectations and was eagerly received by the target audience.
Packs were also sent out to local Universities and on the back of this the Art and Music Therapy Department of Queen Margaret University asked us if we could do an introduction to eating disorders for their students.
We agreed to do this and came up with a session plan. As a first time it was a bit rough and ready and to say we were nervous and unsure of ourselves is an understatement.
With a churning stomach I got up to share my story. And suddenly it clicked – I was teaching again. I was back doing what I loved. As a perfectionist however, I was aware of things we could have done better. But when over 30 evaluation sheets came in, full of praise, we knew we were on to something.
I walked out of that first session floating on air.
Since then we have continued to deliver training to art and music therapy students and now also deliver it to Occupational Therapy, Clinical Psychology, and PhD students. Through CAPS' LEARN programme we also deliver it to the general public. People who come are desperate for information. At every course at least one person has identified themselves or a person close to them as having an eating disorder. Knowing that something as simple as sharing my story may help someone else get treatment and support means I have not been through the things I have been through for nothing. I matter and my story matters. Volunteering has given me a sense of purpose and restored my pride and confidence. And I've finally thrown away my old teaching resources.
Hannah's Volunteering Story
In 2018, I was given a diagnosis of Borderline Personality Disorder. I hadn't really been expecting it, I wasn't given any other alternatives as to what might be 'wrong' with me and so I accepted what the psychiatrist said in the hope that this would lead to support and treatment.
It was to my dismay when she ended our appointment by advising me to 'get on with my life as best as possible' and that there was no support groups or anything like that because 'people don't turn up'.
A week later, I was in despair- the information online highlighted how stigmatised the diagnosis is and I read endless experiences of people who had been treated awfully in hospital, by GPs and even by mental health professionals.
A few months later, I saw an advert for the CAPS Collective Advocacy Group – Much More Than A Label (MMTAL). I wasn't too sure what it was, but I decided to find out a bit more. I met with the group facilitator and he explained what collective advocacy was, that MMTAL was not a support or therapy group but a way to work together and use lived experience to raise awareness and campaign for changes/improvements in services.
On arriving to my first meeting, I wondered what the heck I was doing…. Would everyone be crazy? Was I crazy? Would we all have to talk about our terrible life experiences?
I walked into a small group of people chatting and eating fruit and biscuits. No one looked like they were about to start screaming or punch a door… in fact, people were talking about their week, and a workshop that they had recently delivered. Everyone was welcoming when I was introduced to the group and I realised that we could say as much or as little about what led us to being a part of Much More Than A Label. As I looked around the room and listened to what the group were working on (a booklet about Borderline Personality Disorder from a lived experience perspective), I realised that I wanted to be a part of this kind of group.
As time has gone by, I have become involved in other CAPS collective advocacy groups. I have spoken about my experiences with mental health services at a mental health cross-party group of the Scottish Parliament. I have helped to deliver training about Borderline Personality Disorder to psychology students, to art therapy students, to the general public. I have helped out at our annual mental health art exhibition (Out Of Sight Out Of Mind). I am now getting involved in creating training about trauma.
Through doing these things, I have realised how many similarities we all have and how hard it can be for people to talk about how they are feeling but the relief on their faces when we talk openly about these things. Our Much More Than A Label workshop is constantly oversubscribed and it makes me feel so happy to see how many people want to learn more and to hopefully understand better.
When the COVID-19 pandemic hit us in 2020, I felt isolated and life started to feel quite meaningless. Luckily, it wasn't long before CAPS was able to continue the collective advocacy groups online, which allowed us to continue the work that we were doing and even modify our training workshops to be delivered online.
Like many people, I am getting a bit fed up with sitting behind a screen rather than having real human connections, which I feel is a vital part of collective advocacy. I am looking forward to being able to return to our face to face work, although I appreciate the benefits to some people of working online. A few weeks ago, the Trauma group that I am part of, met face to face for the first time since March 2020 and it was absolutely wonderful.
My life is by no means perfect and I can still struggle with my mental health, but my experience as a volunteer with CAPS has allowed me to use my experience to try and create positive changes and to increase people's awareness of the stigma around mental health diagnoses and the lack of support available to the majority of people. I feel empowered, I have met some great people and I look forward to continuing as a volunteer and welcoming new people to the groups.
Want to go somewhere else?
Learn more about our Collective Advocacy Projects.